PROJECTS
2018.-2020. WETLANDS FOR LIFE - EURONATUR 2
---
2018.-2020. INNOVATIVE MINDS FOR SMART SCHOOLS (partner)
---
2018.-2020. WETLANDS FOR LIFE - EURONATUR 1
---
2015.-2016. LAST CHANCE FOR PODOLIAN CATTLE – EURONATUR
---
2014.-2016. SAVA FLOOPLAIN - WHERE NATURE MEETS CULTURE (partner)
---
2014.-2015. TOGETHER FOR COMMON PASTURES - GLOBAL GREEN FUND
---
2013. THE RIGHT TO A CITIZENS ' INITIATIVE – HOW CAN WE INFLUENCE PUBLIC POLICY IN THE EU?
---
2012.-2013. STAN ON GAJNA(partner)
---
2011.-2012. NATURA 2000 - NETWORK OF PROTECTED AREAS IN EU
---
2011.-2012. JAVNE POLITIKE DUGOG DOMETA: ZEMLJA - VODA – ZRAK (partner)
---
2010. CREATION OF THE PREREQUISITES FOR THE PERMANENT PROTECTION OF THE PODOLIAN CATTLE (partner)
---
2010.-2011. "FIGHTING AGAINST INVASIVE PLANTS"
---
2010.-2011. "WE LOVE AND PROTECT OUR HERITAGE"
---
2010.-2012. BUILDING ANTI FLOODING ELEVATION AND RECONSTRUCTING DAM ON LATERAL CANAL
---
---
---
2004.-2006. TRADITIONAL CONSTRUCTION – WOODEN STABLE ON GAJNA
---
2006. "PROTECTION OF BIOLOGICAL DIVERSITY IN SAVA RIVER INUNDATIONS IN BROD POSAVINA COUNTY"
---
2005. "PROTECTION OF DANUBE BASIN, WEST LATRAL CANAL BASIN"
---
1999. LEAFLET GAJNA – PROTECTED LANDSCAPE
---
1997. RECONSTRUCTION OF TRADITIONAL GUARDING TOWER (ČARDAK)
---
1997. REKONSTRUCTION OF TRADITIONAL WELL(ĐERAM SA STUMBULOM)
---
1996. BROCHURE – WALKING PATH GAJNA
---
1995.-1996. "PROTECTION OF WEST LATERAL CANAL BASIN"
---
1995.-2000. INTERNATIONAL COASTAL CLEANUP
---
1994.-1995. "GAJNA IN SCHOOL – PROTECTION OF THE SITE IN IDEA AND PRACTICE"
---
---
---
1988. DREDGING AND FENCING BIG GAJNA
---
Wetland pasture Gajna is a multi-functional area characterised by land management combination that supports not only biodiversity but multiple land uses in the same spatial area (e.g. agriculture/grazing, flood control, recreation). Sustainable agriculture is pivotal in keeping the invasive species under control, which is the biggest threat to biodiversity in this area. Project aims in two directions – to ensure the long term sustainability it is crucial to engage as many local people as possible. Also, it is important to educate the children from the nearby school on the topics on sustainable agriculture, biodiversity on Gajna and invasive plant species. By investing in equipment needed for the mowing of high nature grasslands according to the existing Rural Development Programme rules this project will alleviate the difficulties farmers endure in trying to implement poorly programmed measures. Also it will support the collective way of guarding the Gajna pasture – enabling solar power temporary fences designed to manage different herds on a common pasture. Second part of the project is the continuation of education of the public about the biodiversity and ecosystem functions of wet meadows and pastures through Gajna. It will be done in cooperation with the local school, in two occasions, both followed by a field trip and engagement of pupils in the manual eradication process. They will learn how to recognize invasive species, why they are a threat and what is the best way and time to eradicate it. The labor intensive manual actions will be implemented by volunteers from BED and pasturing community and equipped by the project. By using the results and capacities of ongoing projects in a cross border round table this project will cross reference traditional with the expert knowledge, use the results of other projects and make better cross border connections on the joint topic.




Inovative Minds for Smart Schools is a crossborder project worth 1.644.127,82 EUR, funded within INTERREG IPA CBC programme Croatia – Bosnia and Herzegovina – Monte Negro 2014-20120. The implementation team comprises 27 persons who will jointly implement several activities in the crossborder area. Leading applicant is Centre for Development and Support from Tuzla, Green Action from Zagreb, Brod-Posavina Country (BPC), Tuzla Canton (TC) and Brod ecological society- BED from Slavonski Brod. In 27 month of the project implementation, the investments shall be made in energy reconstruction of seven elementary and secondary schools in the project area (Brod-Posavina County and Tuzla Canton). Additional project activities include crossborder four-month competition of elementary and secondary school in the project area about energy saving (utilizing non-investment methods, in fact behavioural changes), and as a reward, in each of two winning schools (one in BPC and another in TC) photovoltaic solar system shall be installed and solar laboratory shall be equipped (to be produced, with the mentorship of the experts from the Centre for Development and Support and Green Action, by students and teachers of the winner schools). Crossborder competition of students-individuals from elementary and secondary school in the project area in IT/technical innovations in the sector of renewable energy sources is also planned, where 20 most successful innovators from Brod-Posavina Country and Tuzla Canton shall have the opportunity to design/technically improve their innovations at seven-day summer youth camp of young innovators to be held in Brod-Posavina County.
more info about project activities (on Croatian language)

At the end of April 2020, on the significant landscape of Gajna, the project Wetlands for Life 1 finishes succesfully - providing water in the Gajna wetland and educating the public on the values of wetlands. The Brod Ecological Society-BED carried out the project with a partner, the Public Institution Natura Slavonica, as part of the call for the restoration of wet meadows and pastures by the EuroNatur organization and the European Village Network. The project lasted from 01.11.2018. to 04/30/2020. The pioneering project, implemented in 1990, succeeded in retaining water in the Gajna depressions throughout the year and restoring aquatic flora and fauna, and now the system needed to be restored. The implementation of this idea was possible thanks to the cross section of the Lateral Canal in the western part of Gajna and the collection of water from the hills into the Sava River. The quality of water collected in depressions is important for flora and fauna, as well as for feeding livestock in pasture. Both of these processes are important because grazing and natural flooding are two key ecological processes on Gajna - those that shape the unique plant life and then the wildlife on it. These processes are further threatened by climate change and increasingly extreme flooding on the one hand and long droughts on the other. The project restored a special mechanism, deepened the natural connections in the depressions and removed the parts accumulated by sludge, and removed the invasive plants of the species where Sava first enters Gajna during the flood (Bogaz). Apart from the biodiversity restoration, the other goal was to educate the wider society about the value of wetlands and to educate and promote their services. This was done through a series of activities, including the printing of a brochure on Gajna, which can be viewed on the websites of the project partners. This is a link on the brochure that follows the logic and materials of the Gajna educational path.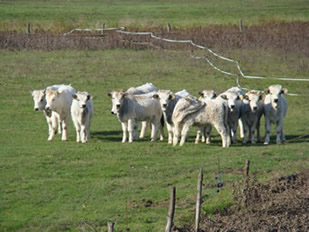 The main goal of the project Last Chance for Podolian Cattle was to protect, preserve and improve the biological diversity on significant landscape Gajna by preserving the critically endangered breeds and practices of traditional grazing on Gajna. Brod Ecological Society- BED has been implementing the project from November 2015 to September 2016. It was funded by the German Foundation Euronatur. The project encouraged and created the basis for economic activity - ecological agriculture, tourism and sustainable development in accordance with ecological principles in the rural area with emphasis on villages in the municipality of Oprisavci. It also activated the mechanisms and groups that helped to create and preserve the conditions of the traditional way of harvesting. The activities we carried out focused on the distribution of offsprings of podolian cattle, eight females, to breeders from Gajna. The project included members of the pasturing community to whome podolian cattle were given without compensation but with the condition that they hold it on Gajni for five years. Two workshops on agri-environmental measures and a roundtable on common pastures were held. Another important activity was to maintain the existing infrastructure needed for grazing and removing invasive species.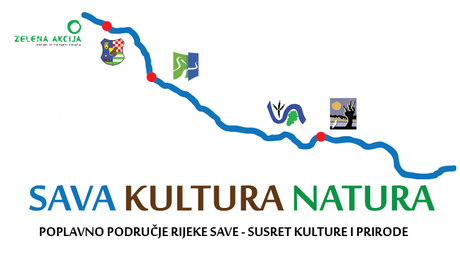 Sava Culture-Nature is one of the six national projects selected for funding by the European Union under the IPA 2011 Pre-Accession Assistance Program - Support to Civil Society Organizations in Developing a Partnership for the Sustainable Use of Protected Areas in Croatia, Including Potential Natura 2000 Areas. The project is co-financed by the Office of the Organizatins of the Republic of Croatia. In the area of floodplains of River Sava such partnership is particularly necessary because many of the natural values of the area are directly dependent on human activities. The lead partner is Green Action from Zagreb, and other partners are: Brod Ecological Society- BED, Public Institution Natura Slavonica, Public Institution Green Ring and Public Institution for the Management of Protected Natural Values of Sisak-Moslavina County. The total value of the project is € 150,000.00 and it will take place in the City of Zagreb, Zagreb, Sisak-Moslavina and Brod-Posavina County for the next 18 months. The project started on 16th of May 2014. Activities at the previous project team meetings have been launched to bring the ultimate goal - to build the capacities of civil society organizations for co-operation with the public sector in the implementation of activities that nature protection integrates into local sustainable socio-economic development. The project envisages a wide range of activities to analyze the current state of affairs and gives recommendations to policy makers in the field of nature conservation, rural development and river management through specific actions in cooperation with producers in the area to help them better place their products. Coordinatio councils will be established within protected areas so that not only the population concerned with them, but also other participants can contribute to more efficient management. Promotional activities directed at the wider public through materials, exhibitions and Ecofair in Zagreb are also planned. All of this has been accompanied by education of target groups and strengthening of mutual cooperation in the River Sava area.
više o aktivnostima vezanim za projekt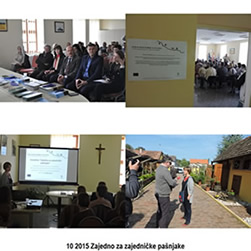 The goals of this smaller project, implemented by the Brod Ecological Society- BED during 2014 and 2015, were few. Through direct action, flood damage was eliminated and mechanisms to adapt old breeds to flooded common pastures were developed. Promotional activities in nearby urban areas have pointed to the values of an extensive pasture and linked producers to consumers. Through roundtables/public hearings with national and local authorities, the awareness was raised and put pressure on them to solve this complex problem and led to the establishment of an alliance for common pastures. The Global Green Fund allowed the survival of breeders of indigenous breeds organized on Gajna community. Since the beginning of 2014, these people have experienced six floods, of which two are almost one-hundred-year-old ones and one-thousand-year-old. Smaller technical solutions to nearby channels in accordance with nature protection rules in most of the territory provided more security and additional time for evacuation in the event of future floods.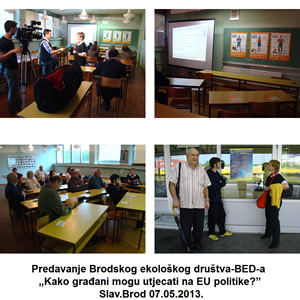 Brod Ecological Society- BED on May 7, 2013 on the premises of Railroad Union in Slavonski Brod organized a lecture on the topic of European Citizens Rights: How Citizens Can Affect EU Policies on EU week in the Brod-Posavina County (BPC). The lecture was held within the project Right to Civil Initiatives - How Can We Influence Public Policies in the EU? and under sponsorship of the Brod-Posavina County Council for European Integration. We spoke about EU citizens' rights with an emphasis on the European civic initiative. The aim of the project was to raise awareness on the rights of European citizens contained in the Treaty on European Union, which complements national law with one of the EU civil rights. Also is is important to better inform citizens of BPC on one of those rights, the civic initiative that enables them to participate directly in the process of creating Public policies.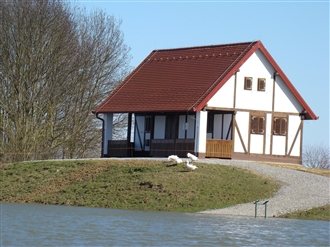 U sklopu Projekta ulaganja u zaštitu prirode (Nature Protection Investment Project – NPIP) kojim se nastoji osigurati potpora u hrvatskim pripremama za ulazak u Europsku uniju u sektoru zaštite prirode – 2012.-2013. BED i Javna ustanova Natura Slavonica grade "Stan na Gajni", edukativno-informacijski centar. Stan je izgrađen tradicionalnim načinom gradnje.
U sklopu projekta izrađena je i postavljena poučna stazu na Gajni.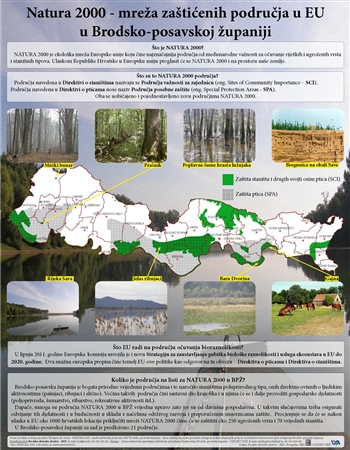 Within the Public Call for Project Proposals to Grant Financial Support for Organizations from means of Brod-Posavina County Council for European Integration, Brod Ecological Society- BED, in 2012, carried out a project Natura 2000 Network of Protected Areas in the EU. Partner on the project was Public Institution Natura Slavonica. In the project the informations about the Natura 2000 ecological network were given to the citizens with emphasis on young people, teachers and professors in primary and secondary schools. Promotional posters with a general knowledge of the network of protected areas in the EU- Natura 2000, about the areas proposed for Natura 2000 in the Brod-Posavina County and basic information on the most important EU-related documents were printed. Residents of Croatia, including those in the Brod-Posavina County, are concerned and uninformed about what means when Croatia enters EU concerning exploit of our natural resources and whether our nature will be protected from economic influences. Therefore, we think it is extremely important to teach citizens about what the EU is doing in this field. It is certainly important to inform citizens about the natural values of our county that are already in the ecological network of the Republic of Croatia.


Udruge za zaštitu okoliša i prirode Brodsko ekološko društvo-BED iz Slavonskog Broda i Zelena akcija iz Zagreba u suradnji sa Građanskom inicijativom za čist zrak u Slavonskom Brodu i Gradskom knjižnicom Slavonski Brod organizirale su javnu tribinu "Projekti i aktivnosti koje utječu na okoliš u Slavonskom Brodu - Što i kako mogu učiniti građani ? ". Tribina je održana 7. rujna 2012. u prostorijama Gradske knjižnice u Slavonskom Brodu. Javna tribina bila je namijenjena svim građanima/kama Slavonskog Broda, u cilju praćenja aktualnog stanja okoliša u Slavonskom Brodu, s osvrtom na radnje i rezultate koje su obećala tijela na državnom i lokalnom nivou u posljednjoj godini dana. Na tribini su se iznijela i iskustva drugih organizacija u praćenju svih koraka u velikim energetskim projektima s obzirom na najavljene projekte u našoj županiji. Na tribini su kao izlagači predstavnice i predstavnici Ministarstva zaštite okoliša i prirode, grada Slavonskog Broda, Brodsko-posavske županije, Hrvatskog zavoda za javno zdravstvo (HZJZ), Državnog hidrometeorološkog zavoda te članovi Zelene akcije i Građanske inicijative za čist zrak u Slavonskom Brodu. Isti dan u prijepodnevnim satima održana je radionica koja je bila otvorena pojedincima i članovima udruga, prvenstveno ali ne i isključivo onih aktivnih na području zaštite okoliša i prirode. Na radionici su se ponudila znanja i iskustva u lobiranju i zagovaranju od strane udruga i građana te ponudili alate za takve aktivnosti i razmijenili iskustva rada u mrežama udruga i pojedinaca i njihovom funkcioniranju. Radionica se nastavljala na studijski posjet Slavonskom Brodu i značajnom krajobrazu Gajna u sklopu projekta "Javne politike dugog dometa: zemlja - voda – zrak" koji zajednički provode pored organizacije – koordinatorice Zelene akcije sljedeće partnerske organizacije: Zeleni Osijek, Planinarsko društvo Vrlovka, Ekoturistiko i Brodsko ekološko društvo-BED a financira Nacionalna zaklada za razvoj civilnog društva. U sklopu studijskog posjeta članovi navedenih udruga su osim upoznavanja sa radom Brodskog ekološkog društva-BED-a sudjelovali u akciji čišćenja obale rijeke Save i značajnog krajobraza Gajna
mediji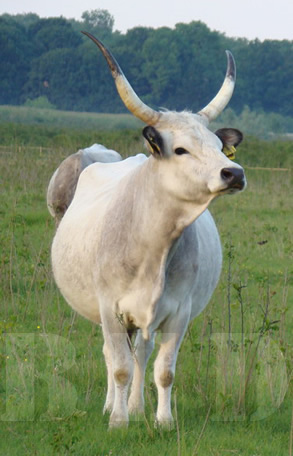 Nositelj: Braniteljska zadruga Eko-Gajna
Slavonian Syrian Podolian Cattle Carrier: Eco-Gajna Defensive Cooperative Ministry of Regional Development, Forestry and Water Management BED is in constant contact with other Podolian cattle producers and breeders for the purpose of linking breeders and systematic work at regional and national level. BED is also one of the most active members of the Association of Slavonian-Srijem Podolac Breeders (UUSSP) BED with its project team and continues to assist the Defense Eco Cooperative Gajna, which is joined by farmers from villages surrounding the protected pasture, which we also founded in the CARDS project. BED monitors the entire project administratively and expertly In the PSGO project, the BED project team assists the Eco-cooperative Gajna in the implementation of the project "Creating preconditions for the permanent protection of Podolian cattle". In this project, through artificial insemination, attempts are being made to reach new bullish lines, the lack of which is the main and hitherto unsurpassed problem in the conservation of this critically endangered breed. The BED team hosted a delegation from the Ministry of Regional Development (PSGO Director and 4 staff and a World Bank representative for Croatia as well as a World Bank economics expert). The meetings were hosted by Oprisavci Municipality and attended by the farmers involved in the project. In cooperation with FAO's National Genetic Resources Coordinator Professor Anto Ivankovic from the Faculty of Agriculture, a summary of the professional work entitled: Creating New Bull Lines - a Prerequisite for the Permanent Protection of Slavonian-Srijem Podol Cattle was Reported. (2nd Conference on Native Breeds and Varieties as Part of Natural and Cultural Heritage with International Participation September 22-25, 2010), Poreč, Croatia.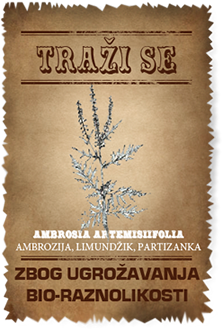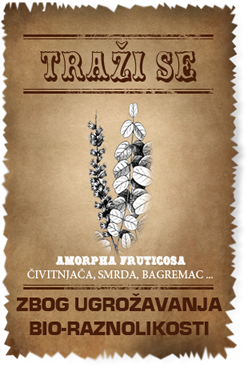 Donatori: Prekogranični projekt – Alfred Toepfer Foundation F.V.S , DBU (German Federal Environmental Foundation), Michael Otto Stiftung für Umweltschutz, Alfred Toepfer Academy for Nature Conservation
Projekt "Borba protiv invazivnih biljnih vrsta" – NNA – U sklopu programa/edukacije naziva "Održivo očuvanje prirode i regionalni razvoj u poplavnim područjima i močvarama Dunavskog sliva" se financira i jedan prekogranični projekt – (Fighting the invasive species) Borba protiv invazivnih biljnih vrsta koji se provodi od studenog 2010. do svibnja 2011. Projekt se proveo uz stručnu pomoć Državnog zavoda za zaštitu prirode, županijske ustanove za upravljanje zaštićenim prirodnim vrijednostima i prekograničnog je karaktera. U sklopu istog BED je sa Pokrajinskim zavodom za zaštitu prirode Vojvodine i sa kolegama iz Obedske bare (koja je na rijeci Savi) pripremio zajedničku brošuru o invazivnim biljnim vrstama i borbi protiv njih na području sliva rijeke Save. svakih tri tjedna obavljan monitoring na testnim poljima na Gajni. Tarupiran dio određen za proljeće. Sa partnerima iz Zavoda za zaštitu prirode Vojvodine, napravljen zajednički informativno-edukativni letak o biljnim invazivnim vrstama na području rijeke Save.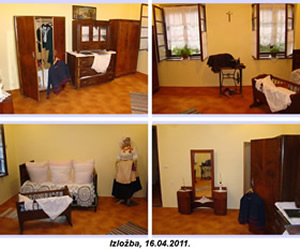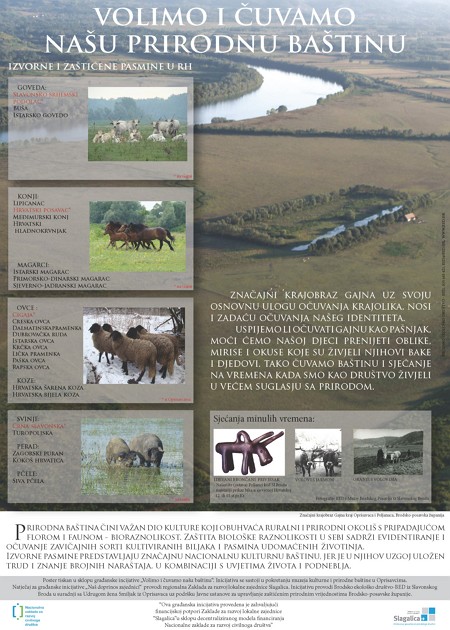 – Regionalna zaklada za razvoj civilnog društva Slagalica, – muzej kulturne i prirodne baštine u selu Oprisavci kraj Gajne Brodsko ekološko društvo-BED iz Slavonskog Broda i Udruga žena Smiljak iz Oprisavaca u sklopu građanske inicijative "Naš doprinos zajednici" regionalne Zaklade za razvoj lokalne zajednice provodi incijativu "Volimo i čuvamo našu baštinu".
Inicijativa se sastoji u pokretanju muzeja kulturne i prirodne baštine u Oprisavcima. Aktivnosti su preuređenje prostora u starom domu, skupljanje i popisivanje starih predmeta za trajnu i povremene postave i aktiviranje stanovništva u zajednici. Opći cilj je bio sačuvati kulturnu i prirodnu baštinu ruralnog prostora u općini Oprisavci a specifični stvaranje preduvjeta za lokalno vođenu inicijativu sakupljanja predmeta kulturne baštine i prikazivanje postojeće prirodne baštine, mogućnost stalne i povremenih izložbi kulturne i prirodne baštine te aktivacija stanovništva u opće korisnim akcijama. U sklopu projekta BED je priredio izložbu prirodne baštine u sklopu prostora i tiskao poster vezan za lokalne vrijednosti i izvorne i zaštićene pasmine.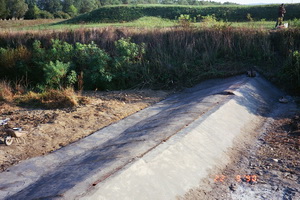 Donator: Hrvatske vode.
Hrvatske vode su u cijelosti financirale dva zahvata koje je projektirao BED kako bi zaštitio biološku raznolikost na Gajni ugroženu klimatskim ekstremima (PPP kao mjesto spasa za životinje tijekom poplava, sanacije brane stare 22 godine kao sredstvo dovođenja vode u bare tijekom suša)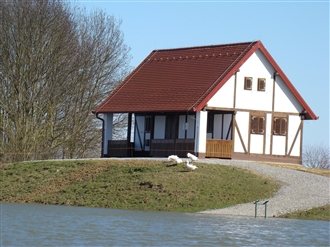 2007-2009 – u sklopu . "ZAŠTITA, OČUVANJE I POBOLJŠANJE BIOLOŠKE RAZNOLIKOSTI I RAZVOJ EKOLOŠKE SVIJESTI KROZ UZGOJ HRVATSKIH AUTOHTONIH PASMINA I POTICAJ EKOLOŠKE PROIZVODNJE" – gradnja protupoplavnog platoa kao buduće lokacije stana na Gajni
2007 - "POTPORA ZA TRADICIJSKU GRADNJU ŠTALE NA GAJNI I NABAVU MATERIJALA ZA TZV. "STAN" (SALAŠ) NA GAJNI" – izrada temelja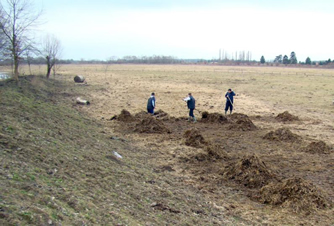 Brod Ecological Society- BED in 2009 started with the project Waste Disposal Through Composting to Preserve Biodiversity on the Protected Pasture Gajna (Eco-compost) financed by the Ministry of Environmental Protection and Spatial Planning. In the project it is foreseen natural waste disposal through composting from a protected pasture on which the cattle is bred in the biodiversity conservation project. A brochure, which is educating about ways of disposing of natural waste through composting, is printed to be distributed in the schools and municipalities of Brod-Posavina County and NGOs. In a previous project funded by the EU, on the pasture Gajna podolian cattle has been brought to preserve autochthonousness and biodiversity, which by grazing and stomping prevents the development of invasive plants. Cattle remains outdoor in the winter in a restricted area and creates a problem of natural waste that could endanger the development of indigenous flora and fauna of pasture. By composting, which would also use other natural wastes from the pastures created by mechanically removing invasive woody plants, it would create humus of exceptional quality. The end product is particularly valuable because it is from ecological production and extensive breeding that does not use any chemicals or nutritional supplements. The overall objective of the project is to educate the rural population by providing examples of how to manage natural waste (agricultural and forestry) with moderate costs and convert it into a highly valuable product for further plant production. Specific objectives of the project are: preservation of biodiversity in the protected landscape Gajna through the removal of natural waste through composting; printing a promotional brochure that would provide the rural population and school children with basic information on the possibility of disposing and re-using natural waste; spreading environmental awareness and support to institutions; to be active and activate others in areas of special state concern in sustainable development projects.
Izdavač Turistička zajednica županije Brodsko-posavske i Brodsko ekološko društvo.

---
Izdavač Turistička zajednica županije Brodsko-posavske i Brodsko ekološko društvo.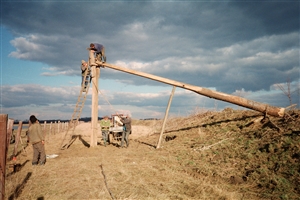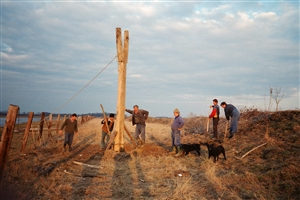 Ovaj projekt dobio je potporu u okviru (DRP) Danube Regional Project kojeg provodi The Regional Environmental Center for Central and Eastern Europe (REC) za UNDP-GEF (UN Development Program- global Enviroment Facility)». Partner u projektu bio nam je (CTR d.o.o.) Tehnology Development Centre.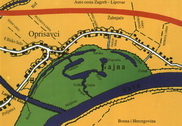 1996. Institut otvoreno društvo-Hrvatska financiralo je TISKANJE POUČNE STAZE GAJNA. Knjižica je tiskana na hrvatskom jeziku 800 primjeraka i po 100 na njemačkom i engleskom jeziku. 1998. god. TISKANA NOVA KNJIŽICA "POUČNA STAZA GAJNE". Izdavač Brodsko ekološko društvo-Turistička zajednica županije Brodsko posavske-Turistička zajednica općine Oprisavci – donator - Regionalni centar zaštite okoliša za srednju i istočnu Europu.






Regionalni centar zaštite okoliša za srednju i istočnu Europu - REC finacirao je projekt "ZAŠTITA SLIVA ZAPADNOG LATERALNOG KANALA " Analizirana je voda sliva ZLK i utvrđena sadašnja i potencionalno moguća zagađenja . Uspostavljena je veza sa lokalnim upravama i skrenuta pozornost važnosti čistoće ZLK, jer se vode ZLK mogu upuštati u bare Gajne.

MEDJUNARODNO ČIŠĆENJE OBALA (INTERNATIONAL COASTAL CLEANUP) organizirano na Gajni (tipični poplavni prisavski pašnjak kraj sela Oprisavci) 1995., 1997. i 1999. te na obalama rijeke Save u Slavonskom Brodu 1996. i 2000.

Projekt je financiran od Regionalnog centara za zaštitu okoliša za Srednju i Istočnu Europu.

U osnovnoj školi u Oprisavcima organizirana i opremljena EKO VITRINA sa namjerom da se školska djeca upoznaju sa njihovim zaštićenim krajobrazom Gajna.