Inovative minds for smart schools is a crossborder project worth 1.644.127,82 EUR, funded within INTERREG IPA CBC programme Croatia – Bosnia and Herzegovina – Monte Negro 2014-20120. The implementation team comprises 27 persons who will jointly implement several activities in the crossborder area. Leading applicant is Centre for Development and Support from Tuzla, Green Action from Zagreb, Brod-Posavina Country, Tuzla Canton and Brod ecological society-BED from Slavonski Brod. In 27 month of the project implementation, the investments shall be made in energy reconstruction of 7 primary and high schools in the project area (Brod-Posavina County and Tuzla Canton). Additional project activities include crossborder 4-month competition of primary and high school in the project area about energy saving (utilizing non-investment methods, in fact behavioural changes), and as a reward, in each of two winning schools (one in BPC and another in TC) photovoltaic solar system shall be installed and "solar laboratory" shall be equipped (to be produced, with the mentorship of the experts from the Centre for Development and Support and Green Action, by students and teachers of the winner schools). Crossborder competition of students-individuals from primary and high school in the project area in IT/technical innovations in the sector of renewable energy sources is also planned, where 20 most successful innovators from Brod-Posavina Country and Tuzla Canton shall have the opportunity to design / technically improve their innovations at 7-day summer youth camp of young innovators to be held in Brod-Posavina County.
BED's annual assembly 2018 and report for 2017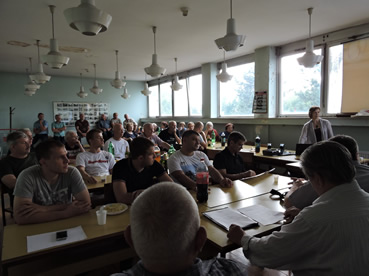 The annual assembly of BED was held of the May 25th, 2018. Assembly heard and confirmed reports – from the president, programme coordinator, accountant and Supervisory Board. It was noted that 5869 hours of BED's volunteer engagement was on average 16 hours daily which, with three employees shows the span of different activites BED is engaged in. Report for 2017 in English can be seen – here
Advocacy and lobbying 2016
Members of the Brod ecological society-BED in 2016 participated in many meetings, sent letters to the ministries and objected to legislations in areas of water management, sustainable agriculture, exploration and exploitation of hydrocarbons, nature and environmental protection, rural development, transparency and civil society development. At the same period in the process of choosing representatives for the Council for Development of Civil Society, a network of environmental organizations Green Forum as a substitute choose Iris Beneš from BED. Green Forum also confirmed Iris Beneš as a representative in the Monitoring Committee of the Rural Development 2014 to 2020.
Regional network for biodiversity rewards BED for excellence in managing natural resources.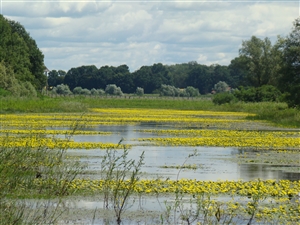 BED's programme was awarded as one of the best examples of protecting biodiversity in Central and Eastern Europe in the category - Managing our natural resources. CEEweb for Biodiversity is a network of non-governmental organizations in the Central and Eastern European region. Through The CEEweb for Biodiversity Award they celebrate and promote the best practices of nature conservation in Central and Eastern Europe. Call is open in 19 countries in three categories and it aims to demonstrate how civil society and other stakeholders contribute to the conservation of European biodiversity. The initiative awards excellence in Natura 2000 and natural resources management, restoration and connectivity of habitats, and cooperation with various stakeholders.
First Pasturing community on protected area in Croatia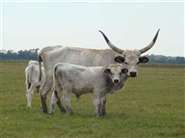 Gajna is currently the only place in Croatia which has preserved the common management model and adapted traditional management of existing legal framework, due to the effort of Brod Ecological Society- BED on the traditional common pasture. BED is a key driver and a member of PZBZ Eco-Gajna in the municipality Oprisavci near Slavonski Brod. For years, BED is fighting for alternative models of use and management of protected and Natura 2000 areas, in particular in connection with the traditional use of common pastures that still exist in some parts of the floodplain of River Sava. In 2015, the membership of Pasturing Community Eko-Gajna increased due to help of current members (at the beginning PZBZ Eko-Gajna had 7 members and currently there are 18). They are all farmers from two villages that surround Gajna, Oprisavci and Poljanaci. PZBZ Eko-Gajna has accepted a Management programme of Gajna whitch serves as a basis for annual programs and contains measures and nature protection conditions. In 2015 we succeed to amend Law on agricultural land in a way that finally recognizes the possibility of joint management on common pastures by accepting cooperatives as a tenants of land owned by the Republic of Croatia.
Gajna – a case study in European and international arena
In 2016 Gajna was portrayed in many forums as a positive example of common governance and nature protection. Brod Ecological Society-BED in the beginning of April 2016 took part in the conference Good economy in good stories in Zagreb where Gajna was presented in the accompanying brochure Good economy in good examples. In the same period, on the anniversary of 15 years of protection of River Mura we held a lecture on the establishment of coordination councils and experiences on Gajna; on the Green Academy on Vis in August 2016 Gajna was presented as an example of common pastures. In the seminar The fight against corruption in the management of protected areas, held in Osijek in November 2016, Gajna was also mentioned. Within an environmental action by the name "Together for clean Dilj" a lecture on Gajna and BED was held on World Environment Day with the main organizer Mountaineering Club "Dilj Mountain" Slavonski Brod and partners Public Institution for management of protected natural areas of Brod-Posavina County, Croatian Forestry Association Slavonski Brod and BED.
Stan on Gajna – info center for protected areas in BP County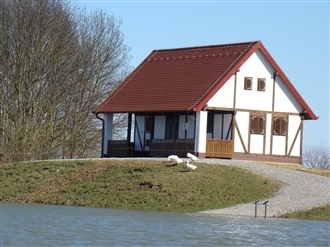 In the project that involves investments in the preservation of nature in Croatia called NIP project (Nature Protection Investment Project) information and education center (Stan) was built on the significant landscape Gajna,. The project was conducted by the Public Institution for management of protected natural values of Brod-Posavina county and Stan was opened in 2013. It is adequately equipped for tourists and users of pastures as well as holding workshops and lectures on the preservation of nature and Natura 2000 ecological network. Stan is also used for other scientific and professional lectures in the field of natural and cultural heritage. Brod Ecological Society-BED was the initiator of this project in which was also opened educational trail in late 2016.
Last chance for the podolians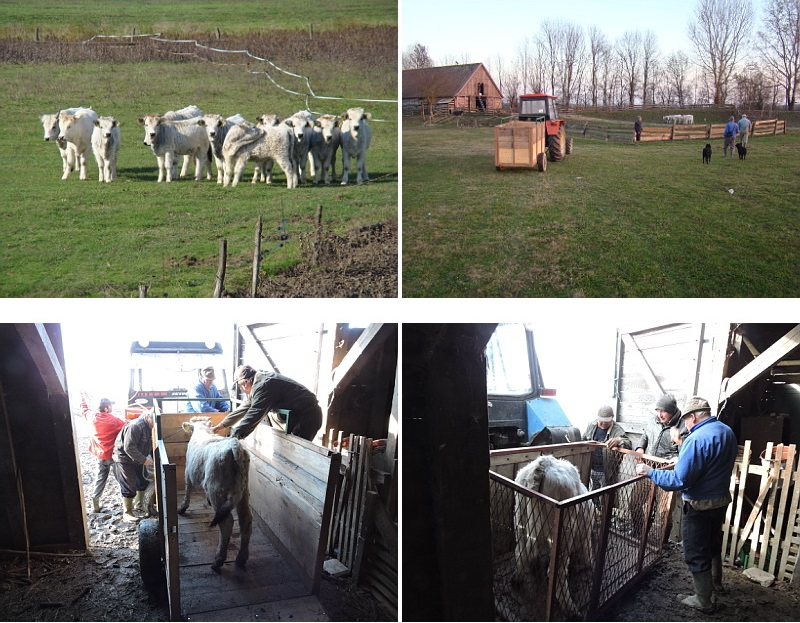 The main objective of the project Last chance for podolian beef was to protect, preserve and improve the biodiversity of significant landscape Gajna. Project lasted from November 2015 to September 2016 and was financed by the German foundation Euronatur. The project encouraged and created a basis for economic activities- ecological agriculture, tourism and sustainable development in accordance with ecological principles in rural areas with a focus on villages in the municipality Oprisavci. It has also activated mechanisms and groups that have helped in the creation and preservation of conditions for traditional grazing methods . The activities that we have carried out are focused on the distribution of offspring Slavonian podolian beef, eight female ones, to farmers on Gajna. As a part of a project two workshops on agri-environmental measures and a round table on common pastures were held. Another important activity was the maintenance of existing infrastructure necessary for grazing and removal of invasive species.
We love and cherish our cultural and natural heritage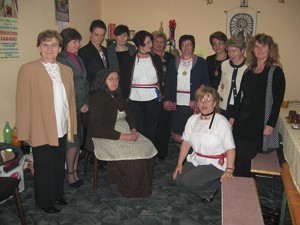 Brod Ecological Society-BED from Slavonski Brod and Women's Association Smiljak from Oprisavci within the civil initiative "Our contribution to the community," by the Regional Foundation for Community Development implemented the initiative "We love and cherish our heritage." The initiative consists in launching the Museum of Cultural and Natural Heritage in Oprisavci. Activities are reconstruction of the space in the community house, collecting and cataloging of old cases for permanent and temporary exhibits and activate people in the community.