PROJECT PARTNERSHIPS
"LONG-RANGE POLICIES : LAND - WATER - AIR"
---
"CREATING CONDITIONS FOR PERMANENT PROTECTION OF PODOLIAN CATTLE."
---
---
NGO's for Environment and Nature Protection Brod Ecological Society - BED from Slavonski Brod and Green Action from Zagreb in cooperation with the Civil initiative for clean air in Slavonski Brod and Slavonski Brod City Library organized a public debate "Projects and activities that affect the environment in Slavonski Brod - What and how can citizens act? ". The forum was held on September 7th 2012. in premises of the City Library in Slavonski Brod. Public debate was intended for all citizens of Slavonski Brod, in order to monitor the current state of the environment in Slavonski Brod, with emphasis on action and results that were promised by the state and local institutions in the past year. On the event were presented experiences of other organizations in the monitoring of all steps in big energy projects due to the announced projects in our county. The representatives of the Ministry of Environment and Nature Protection, City of Slavonski Brod, Brod-Posavina County , Croatian National Institute of Public Health (CPHI), the Meteorological and Hydrological Institute and members of Green Action and Citizens' Initiative for Clean Air in Slavonski Brod participated in discussion. On the same day in the morning the workshop, which was open to individuals and members of organizations, primarily but not exclusively those active in the field of environmental protection and nature. The workshop offered knowledge and experience in lobbying and advocacy by NGOs and citizens, and provided tools for such activities and share their experiences of working in networks of organizations and individuals and their functioning. The workshop followed a field visit to Slavonski Brod and significant landscape Gajna under the project "Long-range policies : Land - water - air" implemented jointly by the addition of - coordinator of the Green Action following partner organizations: Green Osijek, Mountaneer Society Vrlovka, EKOTURISTIKO and Brod Ecological Society-BED funded by the National Foundation for Civil Society Development. The study visit members of these associations, in addition to learning about the work of Brod Ecological Society-Bed, participated in the effort to clean up the banks of the Sava and significant landscape Gajna.
links:
LINK 1
LINK 2
LINK 3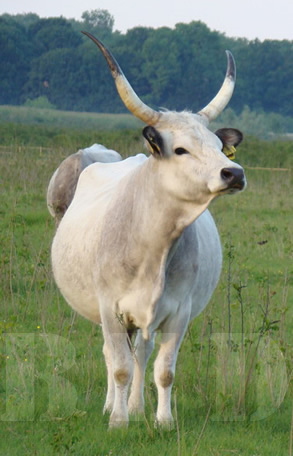 Implementing body: Veterans cooperative Eco-Gajna, Ministry of Regional Development, Forestry and Water Management. BED is constantly in contact with other producers and Podolian cattle breeders to connect farmers and conduct systematic work on the regional and national level. BED is also one of the most active member of the Podolian Cattle Association breeder Slavonia (UUSSP). BED with its project team continues to assist the Eco cooperative Gajna which are affiliated farmers from villages surrounding protected pasture. BED administrative and professionaly monitors the entire project to CSERP project team BED helps Eco-cooperative Gajna in the project "Creating conditions for permanent protection of Podolian cattle." In this project through artificial insemination it has been atempted to reach a new line of bull Lack of bull lines is a major disadvantage, and so far unsurpassed problem in the conservation of this critically endangered breed. BED team hosted a delegation from the Ministry of Regional Development (PSGO director and four employees of the World Bank representative for Croatia, as well as an expert on the economy from the World Bank) Host meeting was District Oprisavci Participants were also breeders who participated in the project. With the cooperation of the National Coordinator for Genetic Resources FAO professor Ante Ivankovic with the Faculty of Agriculture reported a summary of professional work titled: Creating new line of bull - a prerequisite for the permanent protection of Slavonia and Syrmia Podolian cattle. (2nd Conference on Native Breeds and Plant Varieties as part of natural and cultural heritage with international participation, 22 to 25 September 2010.), Poreč.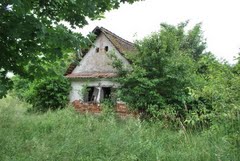 Government signed an agreement with the World Bank related to the financing of the Project investments in nature protection in Croatia so called NPIP project (Nature Protection Investment Project). Project is funded by the World Bank, and the user is Croatian Ministry of Culture in collaboration with the Institute of International Relations. The plan is to build on Gajna informative and educational center in the form of traditional Slavonian house (where one is being at work in the field or keeping of livestock) which would be adequately equipped to receive tourists, visitors and users of pastures, with capability of helding workshops and lectures with subjects on conservation area, Nature and National and the Natura 2000 ecological network. The center would be used for the purposes of other scientific lectures in the field of natural and cultural heritage. Also educational path would be built which would contain information on the natural values of the area, historical and traditional values and ecological network Natura 2000 whose part Gajna should become with Croatia joining European Union. BED provided start-up funds, built a anti flood plateau and foundations and participates in project as partner.